Self-lubricating BEARPHITE
By using special graphite and optimizing material composition, we have developed "Self-lubricating BEARPHITE" that can be used in environments not suited to oil lubrication.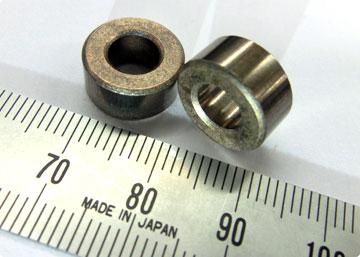 Characteristics
By adding graphite 5 times (or more) than the bronze based material, excellent sliding properties is ensured even in a dry environment.
Optimized material composition secures formability in manufacturing process
Has conductivity because it is not oil- impregnated.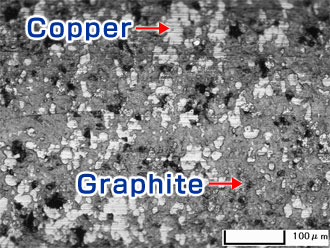 Material
Chemical Components wt%
Cu
C
other
Developed material
85
5
10
Bronze based material
89
1
10
Examples of use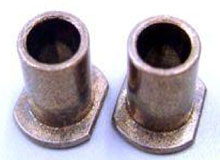 Bearings for office equipment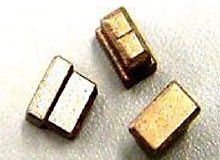 Power supply Chip for photocopiers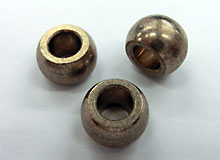 Bearings for head lamp
Friction and wear
Test conditions
Rotation speed 450 min-1

-1

Load 15 N
Test time 1h
Shaft materials SUS420J2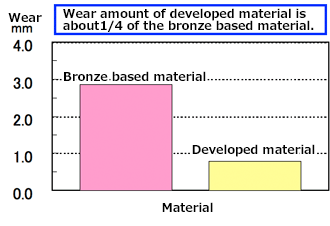 Material
Wear rate
Developed material
0.2 〜 0.3
Bronze based material
NON Oil-Impregnated : about 0.45
Oil-Impregnated : about 0.1
1/2 wear rate in dry environment, compared with bronze based materials.